Movie Taverns – Exton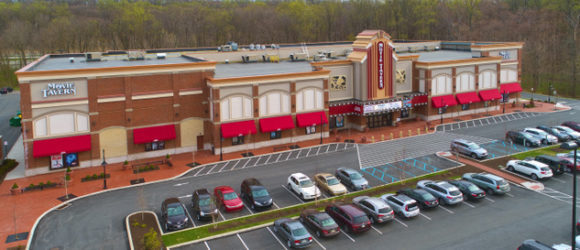 The brass at VSS-Southern Theaters, the parent company that owns the Movie Taverns, reached out to us for help. Their VP expressed a need for new marketing materials, aerial and ground photography, related to their Exton location.
Aerial photography in the Philadelphia area can be challenging because of proximity to so many airports including regional and international. In addition, safe take-off and landing becomes a concern in a commercial area. The client hoped for photos with relatively little to no people in the shots, as to draw the eye to the establishment instead of the crowds. This is another hurdle we overcame as we got all the images on one battery charge.
After some clean up in post, we sent the files to the client in under 48 hours.