The Eagles Nest – Malvern, PA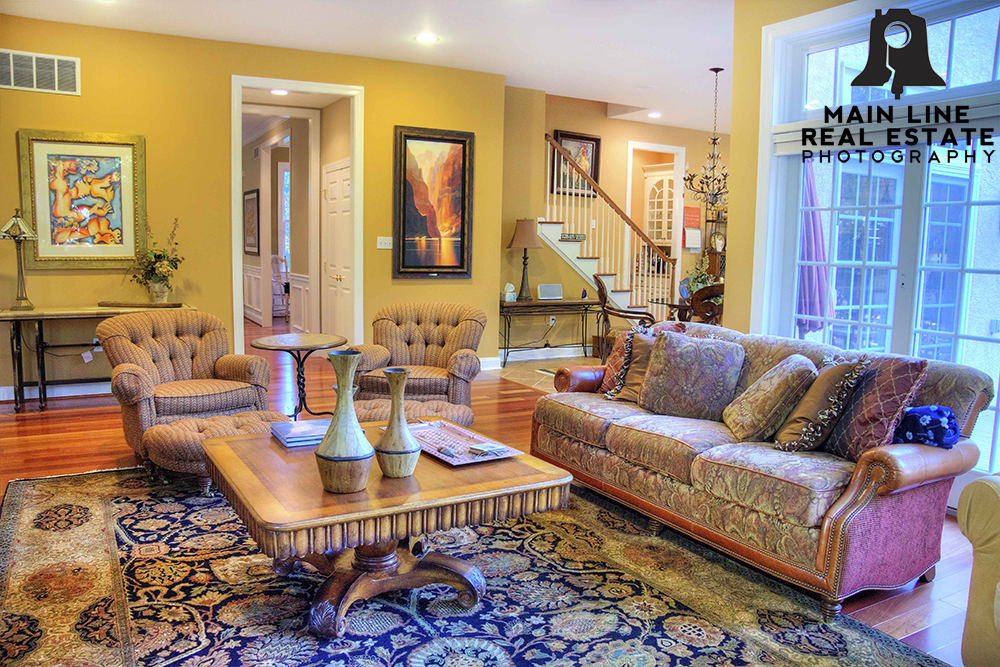 Perched on the highest point in Malvern, PA, lies "The Eagles Nest", a semi-secluded home with spectacular 360 views during the fall and an open sky during the summer. We had the opportunity to shoot this hideaway home a few weeks ago. It had open feel on the first floor. Opening the front door into the entrance way stood the main staircase in the center. From there, the choice is yours: left toward the dining area or right, leading into one of two sitting areas. Through the two sitting areas were the living room and kitchen, both offering high ceilings and open views of each. Up the secondary set of stairs led us to the more compartmentalized second floor, holding three bedrooms, a beautiful multi-room master bedroom, a bathroom, and a large bonus room. A fully finished attic on the third floor was brightly lit and was being used as an office.
After reading the description and seeing a few photos the Eagles Nest, you can imagine how long it took to for us to shoot it. Actually, it didn't take long at all: about a half hour…27 minutes to be exact! The photography itself doesn't take much time when shooting real estate, it's the real state the real estate is in when we arrive to do what we do best. A cluttered house is not appealing in photos, whether you have a low-value or multi-million dollar home. Regardless of the value of your property, you want it to look well maintained and taken-care-of to any potential buyers. Great things to do before we arrive at your property are clean and organize, or even stage if you'd like; but, make sure you give it your best either way so the result is a sold home! Because our client here at the Eagles Nest gave it their best by staging, cleaning, and organizing the home before we arrived, we were able to get the best shots possible, be out of their hair in a half hour, and send them their edited shots in less than 24 hours. If you put in the extra effort, your property will sell in no time.